1. Go to "CNIPA"(English version) website..
* http://ensearch.cnipr.com.cn/sipo_EN/search/tabSearch.do?method=init
2. Fill out the patent number in the search box.
<Patent & Utility model>
* Publication Number: Publication number (7 digits)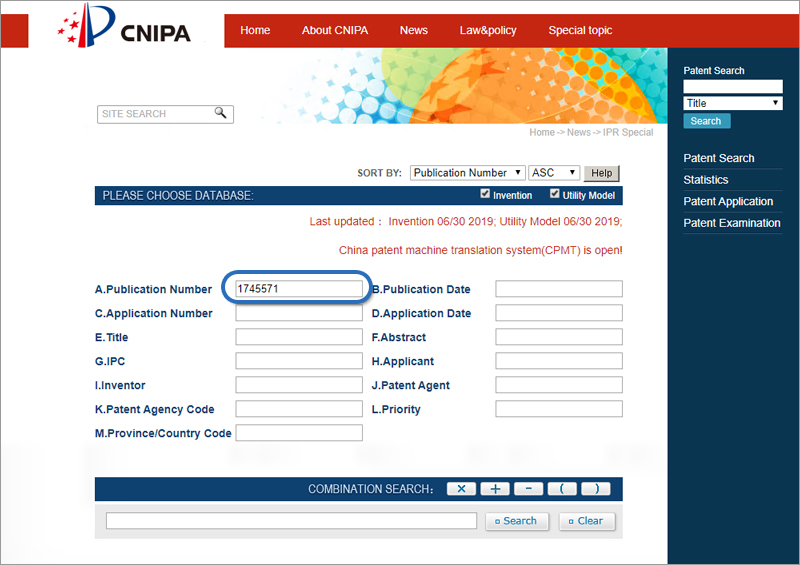 3. Documents that meet your criteria are displayed.
4. Click the patent or utility model you are searching for.
5. You will only be able to access to a machine translation. No PDF is available !